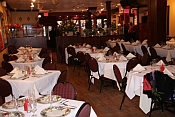 Thank you for visiting the home page of Villa Isabella, the new -- and yet not so new -- purveyor of fine Italian cuisine in lovely Forest Hills, NY. Located on the site of the old and popular Sarabella, Villa Isabella features great food served in a beautiful and romantic setting by a friendly and attentive staff. Whether you're looking to dine, brunch or lunch with family and friends, or would like us to cater a special event in one of our private dining areas, you will love Villa Isabella's food, service, ambience and attitude. And that's a promise from Isabella herself!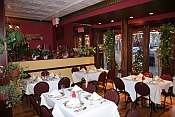 Please use the links on the left to access our hours of operation, directions to the restaurant, our menus, photos of our dining rooms, contact information, etc. You may also use the Feedback link to comment on any aspect of Villa Isabella or of this web site.

A request to our faithful patrons:

If you're a member of Zagat.com and would like to help Villa Isabella become ZAGAT® rated, please visit Zagat's Villa Isabella page and click the "+ ADD YOUR REVIEW" button. Thank you all in advance.